TERMS OF SERVICE
Last updated 6/12/2023
| Will Draw | Won't Draw |
| --- | --- |
| OCs | Heavy Gore |
| Furries / Anthro | Bigoted / Hateful Art |
| Portraits / Real people | NSFW |
| Fanart | |
| Light Gore / Semi-NSFW | |
PAYMENT: Payments are only accepted through PayPal, and will be invoiced to clients by the artist. Payments for commissions below the price of 100USD must be paid in full at time of purchasing. Commissions priced over 100USD can have payment plans set up for them. If you need a payment plan you must tell the artist at time of purchasing, or you will be expected to pay in full.PRICES:
All prices are subject to change based on the complexity of the project. Additional charges for items not covered by the commission pricing sheet will be added accordingly. Prices are non negotiable.
REFUNDS:
Once a commission has been paid and the artist has sent a sketch to the client, NO refunds may be issued.COMMERCIALIZATION: All commercial rights of the artwork belong to the Astral Arts brand. Using the artwork for commercial or monetary purposes without prior authorization from the rights holder is not allowed. ANY ATTEMPTS TO CREATE NFT OR CRYPTO FROM PIECES OF THE ARTWORK IS STRICTLY PROHIBITED, AND VIOLATORS WILL BE PROSECUTED. By commissioning me you recognize that I have the right to use any artwork I make for you in my portfolio / to post the artwork online, unless you have specifically worked out an agreement for the art to be kept private.CREDIT:
If you post this on another website, please link back to my Twitter page in the description where you post it, and credit me (AstralArts) as the artist.REVISIONS:
During the art process, I will send you WIPs so you can check the progress of the artwork and request revisions if you need. I send WIP sketches after the initial sketch, lineart, base colors, and shading are complete, as well as additional WIPs if I am animating the piece. Small changes like slightly altering eye color or adjusting something for character accuracy are free. Major edits like completely changing a pose will cost extra, please be detailed when filling out your form and be sure you know what you want before sending it in! NOTE: Additional revisions of any kind that were not asked for as part of the original commission will cost an additional fee.TURNAROUND TIME:
Please allow 4-6 weeks after the finalized payment for your commission to be completed. Complex commissions (ex: Live2D Art for a complex character design, or a character sheet with many pieces of art) may require more time to complete, and will be discussed at time of purchase. If you order multiple items from me at once, the turnaround time will increase by a minimum of 2 weeks per additional item. If you need a direct estimate for your commission, don't hesitate to ask me! If you need something done more quickly, please ask me about rush fees!NOTE: Rush fees are only available when I have slots open, not when I'm taking things from a waitlist.FINAL PRODUCT:
Once you have paid your commission invoice in full and your art is completed, you will receive high resolution art (usually in the form of a .png file for character art, or in the case of animated screens mp4 files. Live2D art comes with a .PSD file so it is riggable). There will be NO items shipped to you, these are digital commissions and you do not receive a physical product.RIGHTS AND LEGAL INFORMATION:
Once your commission is complete, you are allowed to post it on social media or wherever you like so long as you credit me (AstralArts) when posting. You can also have any art I make for you printed for personal use, like a poster to keep or using it as an icon on social media. However, there are limitations. You may NOT do any of the following:
- Reproduce the art to sell, make or products for commercial use of the art.
- Claim that you created the art, or fail to credit me for the artwork.
- Create cryptocurrency of ANY kind using artwork I have made.
*NOTE: the exception is commissions made FOR commercial use only, in which case you will have paid for commercial rights. Starting Soon Screens, VTuber model art, etc. is all commercial use and the commercial rights are factored into the price.
PNGTubers
Animated Screens
For TheSkyTeaa
For Caseyium
For Nohr_And_Tea
For Abberdeenie
Twitch Layouts / Animated Backgrounds
NOTE: Twitch Layouts and Emotes/Sub Badges are a new commission type, so the only examples I currently have are ones I've made for myself. Thank you for your understanding.These Twitch layouts also have the ability to be animated (ex: scrolling backgrounds, minor floating movements in your logo, etc) for an additional fee.
Emotes & Sub Badges
Illustration
Rates
NOTE: More examples are given on the portfolio page!Additional pricing based on complexity. Prices are based on Single Character illustrations. Multiple/additional characters in one piece add +50% to the original cost of the commission, per additional character.
Illustration
Headshot: $40
Headshots come with a High Resolution (350dpi) image, usually square with a a neck-up image of your character, in PNG format. These are perfect for icons on social media!Comes with a simple background (flat colors/ shapes or patterned to match your character)
Fanart and OC's Welcome!
| Type | Cost |
| --- | --- |
| Headshot | $40 |
| Complex Background | +$30 |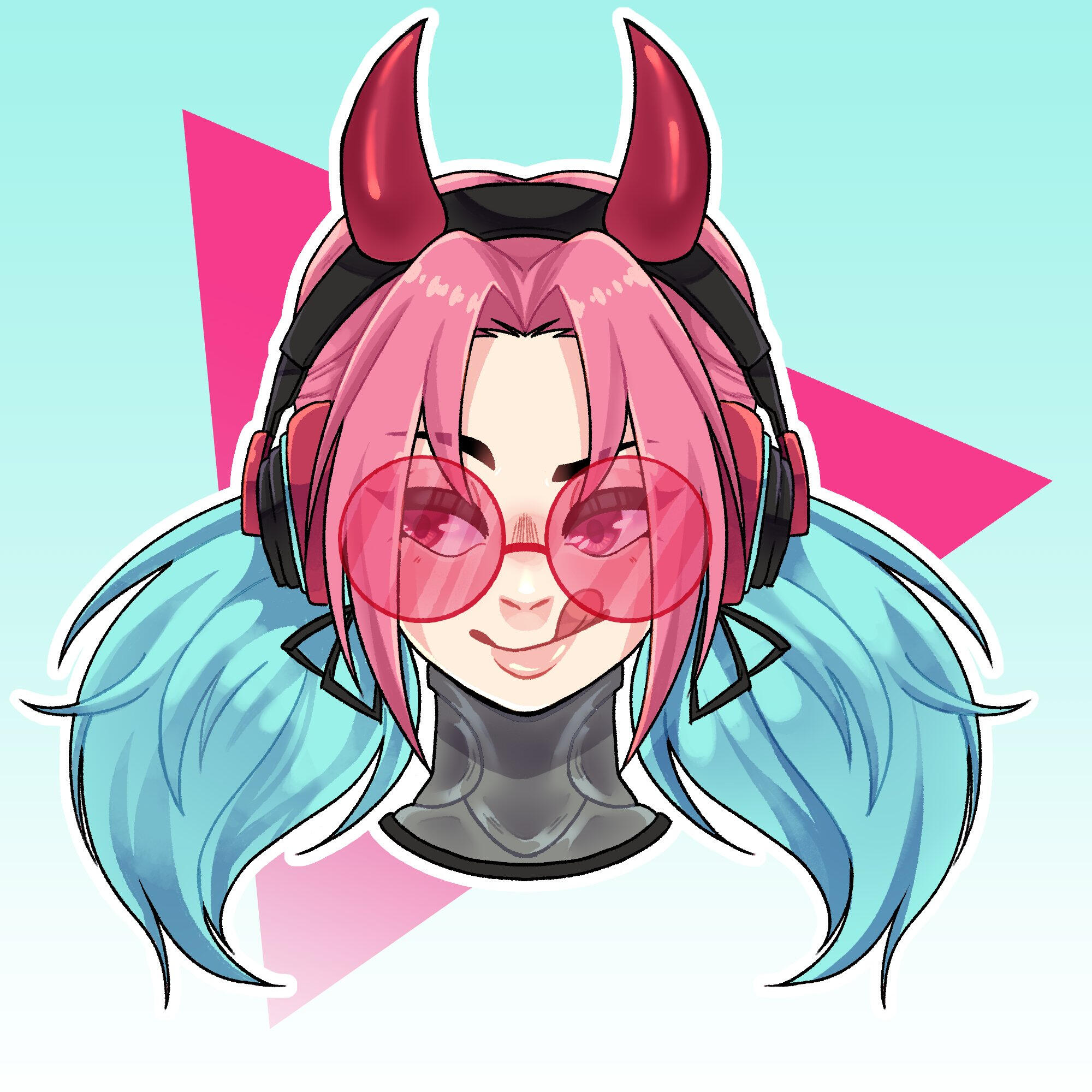 Animated Headshot: $70
Animated Headshots are a great way to bring your characters to life! Great for places that allow animated icons. Comes with animations like blinking/winking, hair physics, and minor head movement / mouth opening.Comes with a looping mp4 file of your character as well as a still .png version.Comes with a simple background (flat colors/ shapes or patterned to match your character)
Fanart and OC's Welcome!
| Type | Cost |
| --- | --- |
| Animated Headshot | $70 |
| Complex Background | +$50 |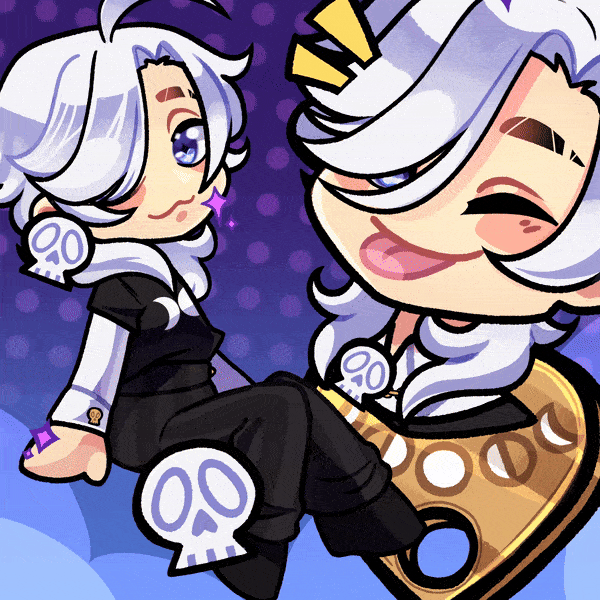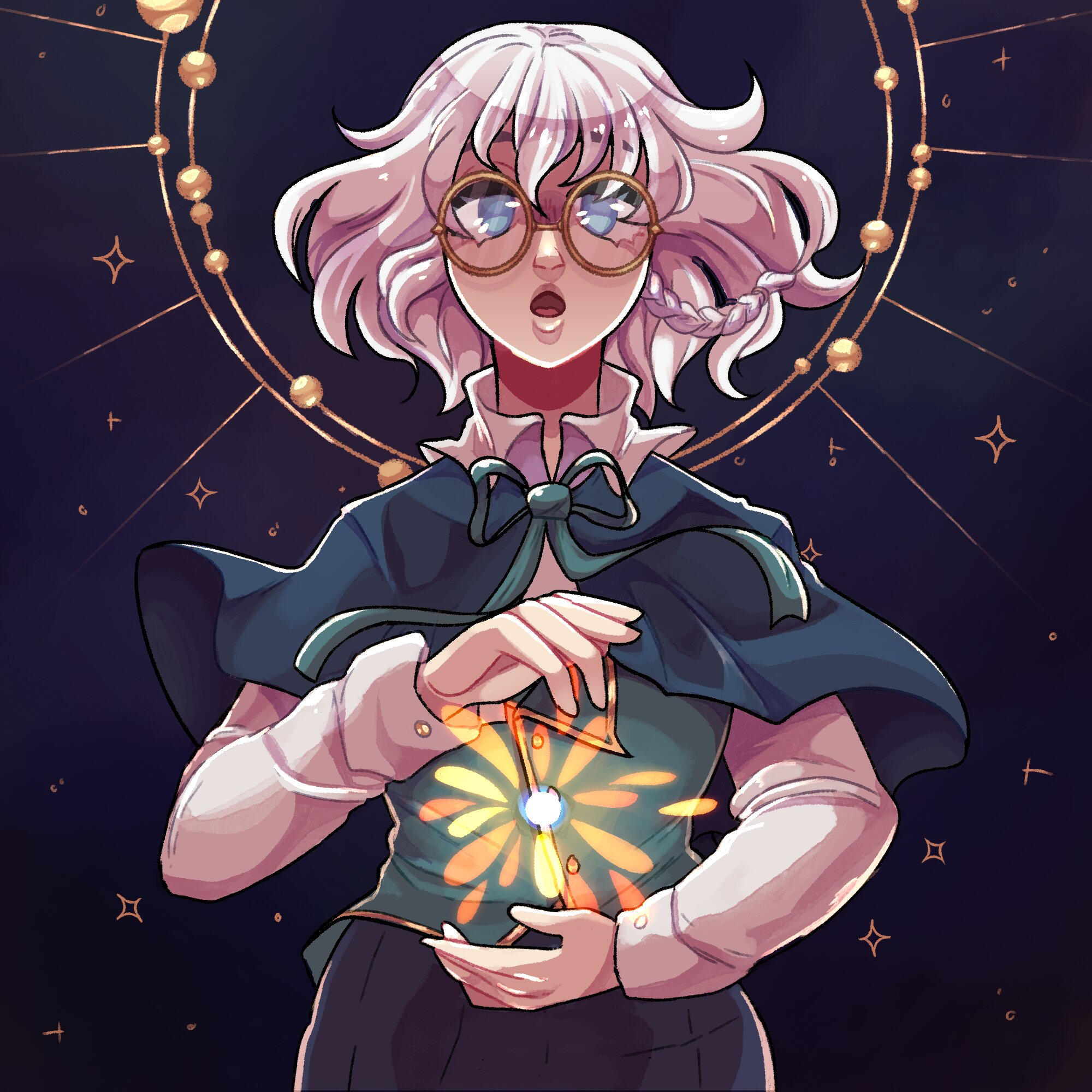 Text
Halfbody: $70
Halfbodies are waist-up, High resolution (350dpi) images that come in a PNG format.
Can come with a simple background/environment (flat colors, shapes, patterns, night sky, etc) or have a more complex scene with objects and an environment for an additional fee.
| Type | Cost |
| --- | --- |
| Halfbody | $70 |
| Complex Background / Environment | +$30 |
Fullbody: $90
Head-to-toe image of your character in high resolution (350DPI).
| Type | Cost |
| --- | --- |
| Fullbody | $90 |
| Complex Background / Environment | +$30 |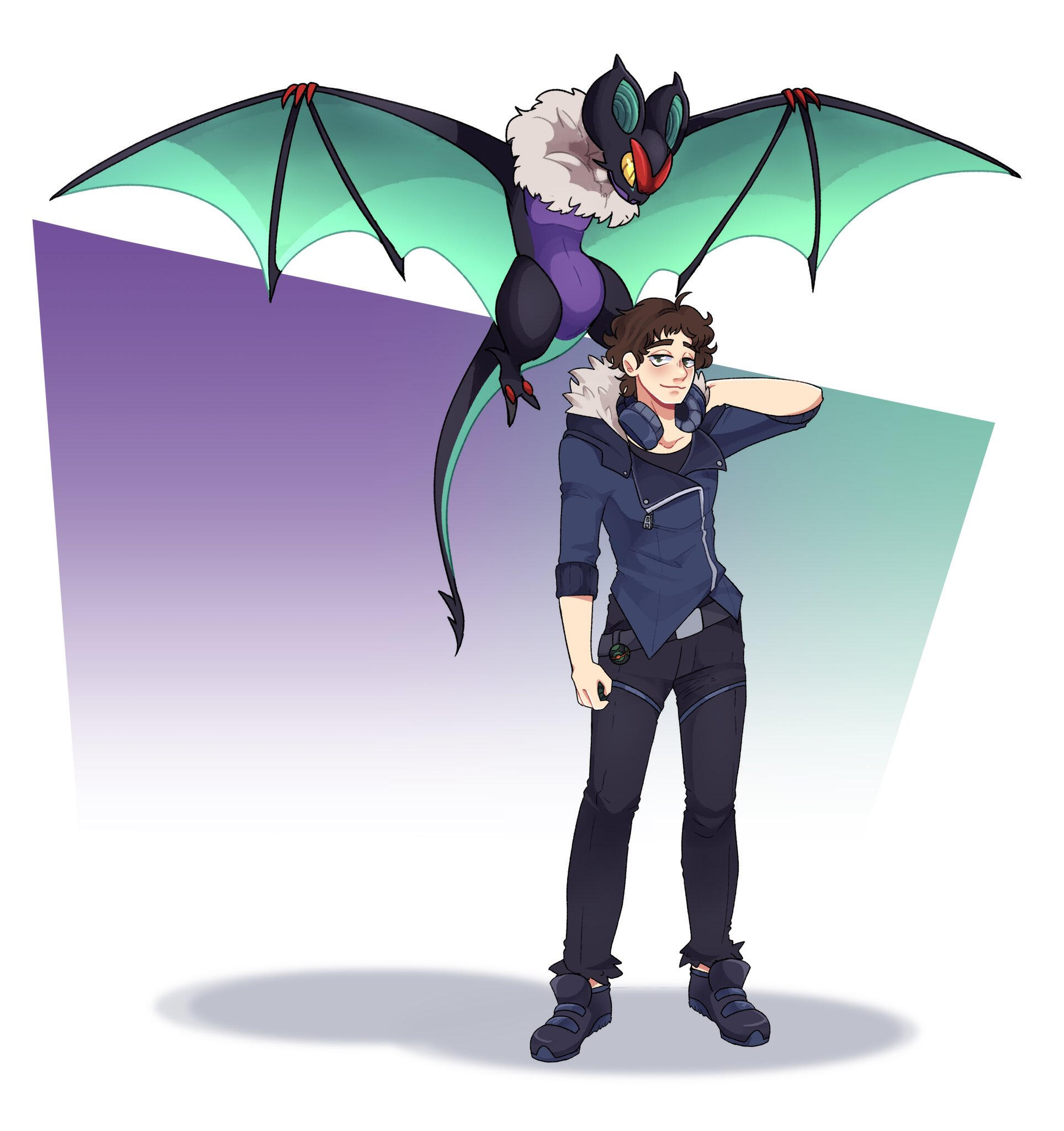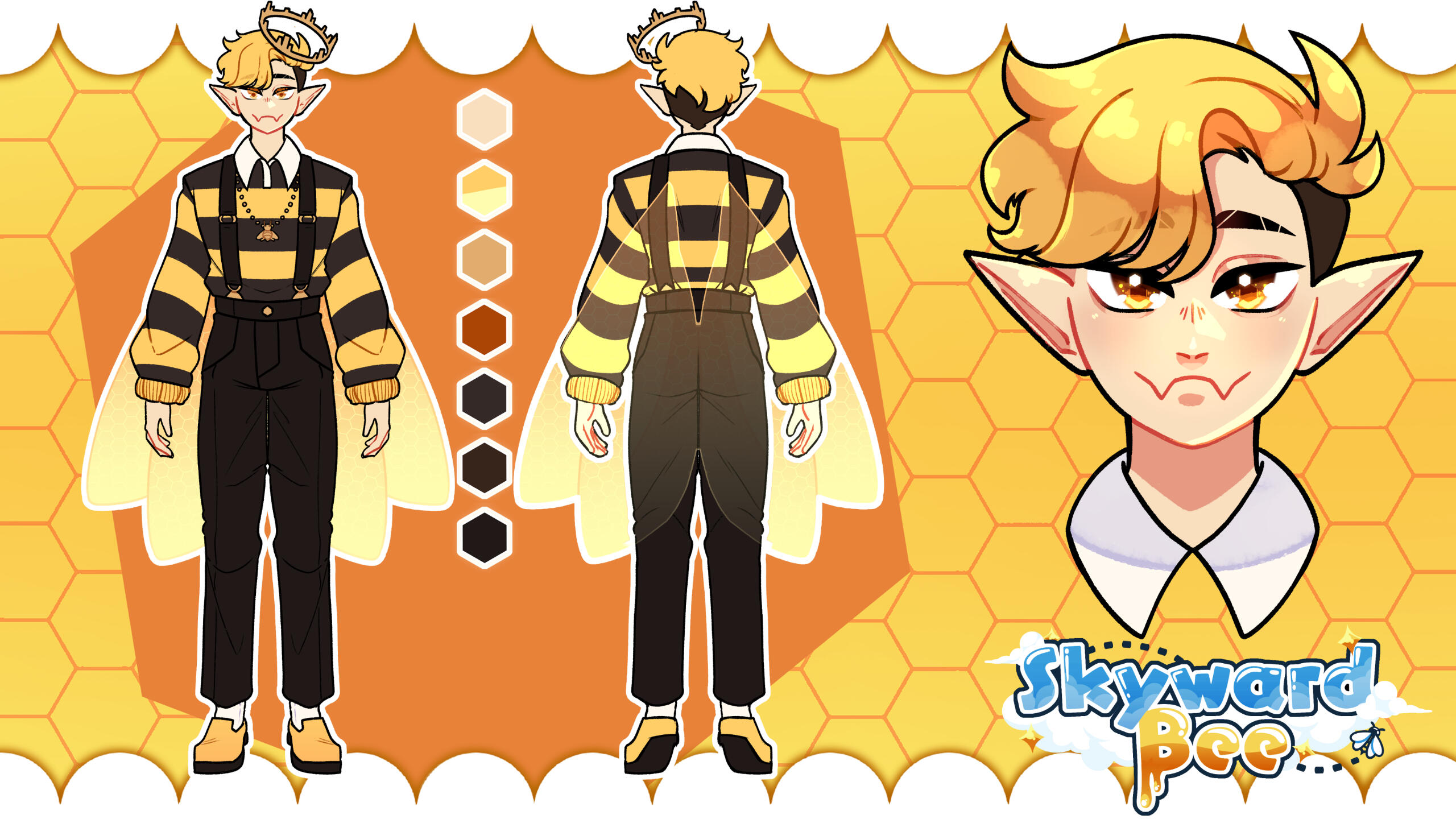 Character Sheet: $100
Character sheets come standard with a Front View, Back View, Color Palette, and close up Headshot of your character. Additional details (accessories, chibis, alt outfits, etc) can be added for an additional fee.Clients have the option of having your sheet either done in flat color OR fully shaded for no additional cost.
| Type | Cost |
| --- | --- |
| Base Character Sheet | $100 |
| +Chibi addon | +$20 |
| +Additional Accessory Reference | +$20 |
| +Alternate Outfit Reference | +$60 |
VTUBER / PNGTUBER ASSETS
PNGTuber / Discord Reactive Images: $70
The basic PNGtuber package comes with 4 images and a veadotube mini "avatar" file. The images are "idle" "talking" "blinking" and "blinking and talking".Additional expressions and poses may be added. Common expressions are sad/surprised/angry/yandere/etc. some common poses are Drawing and gaming.
| Type | Cost |
| --- | --- |
| Base PNGtuber / Reactive Image | $70 |
| +additional expression | +$10 |
| +additional pose | +$10 |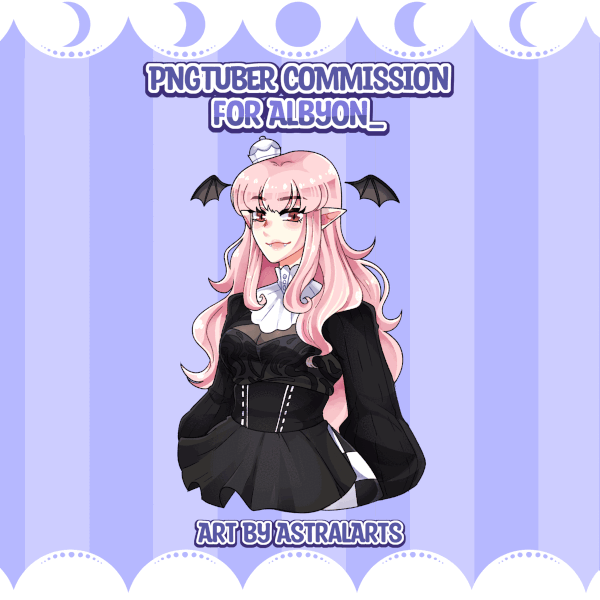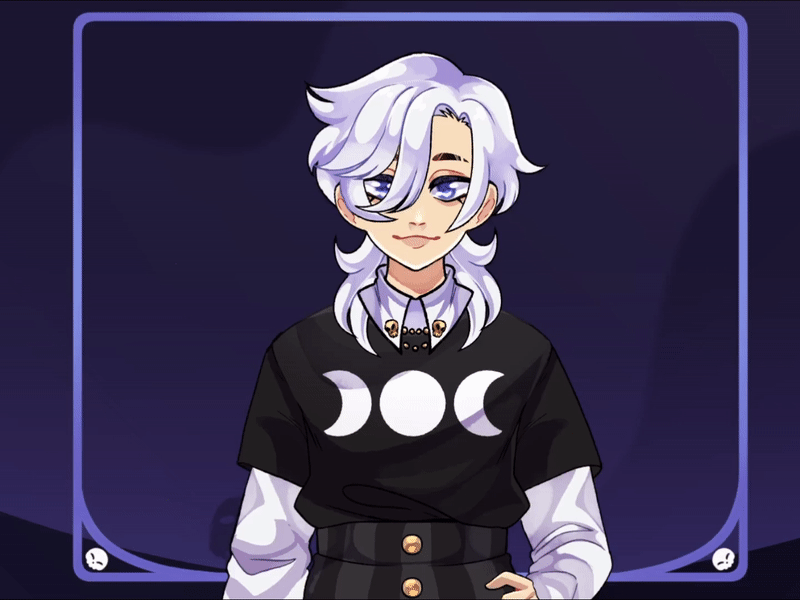 PNGtuber PLUS $100+
An upgrade from standard PNGs, these animated PNGTubers are made for PNGTuber Plus, a program by KaiaKairos, and are much bouncier. It's a great way to give your PNG a little spice~
| Type | Cost |
| --- | --- |
| Base Price | $100 |
| Additional Expression | $+20 |
| Additional Pose | $+30 |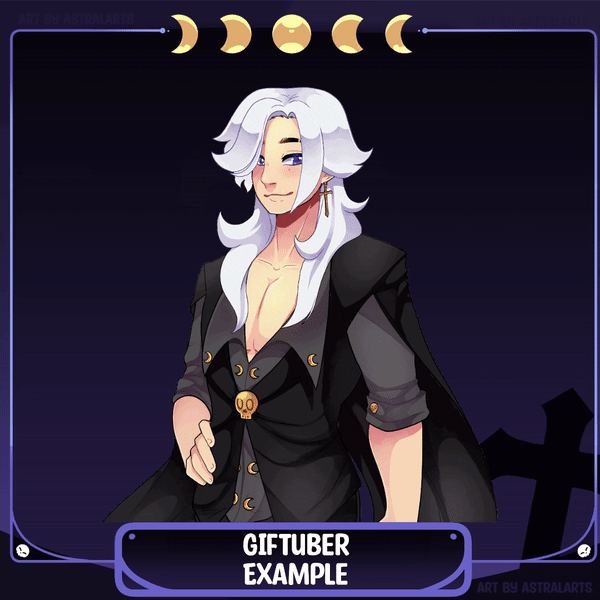 GifTuber: $100+
An upgrade from PNGtubing, the Giftuber comes with two gifs that work in Veadotube Mini to provide more life to your streaming experience!
| Type | Cost |
| --- | --- |
| Base Price | $100 |
| Additional Expression | $+20 |
| Additional Pose | $+30 |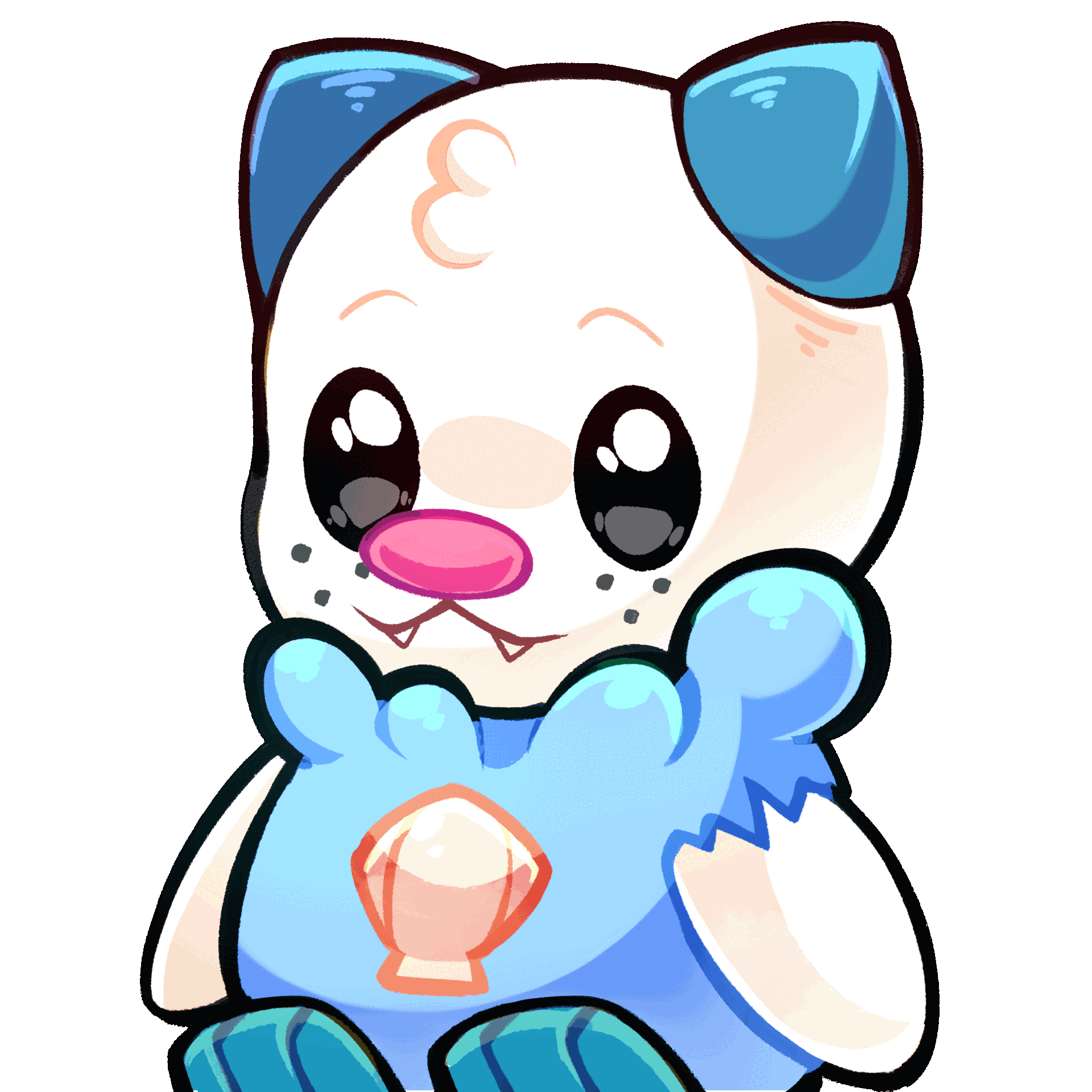 Chatbot: $70
Chatbots come with two image files, one "idle" image and one "talking" image. These can be used with OBS to create a chatbot or in programs like Bikubot.Additional expressions / use as a PNGtuber can be added for the same addon prices as PNGtuber models!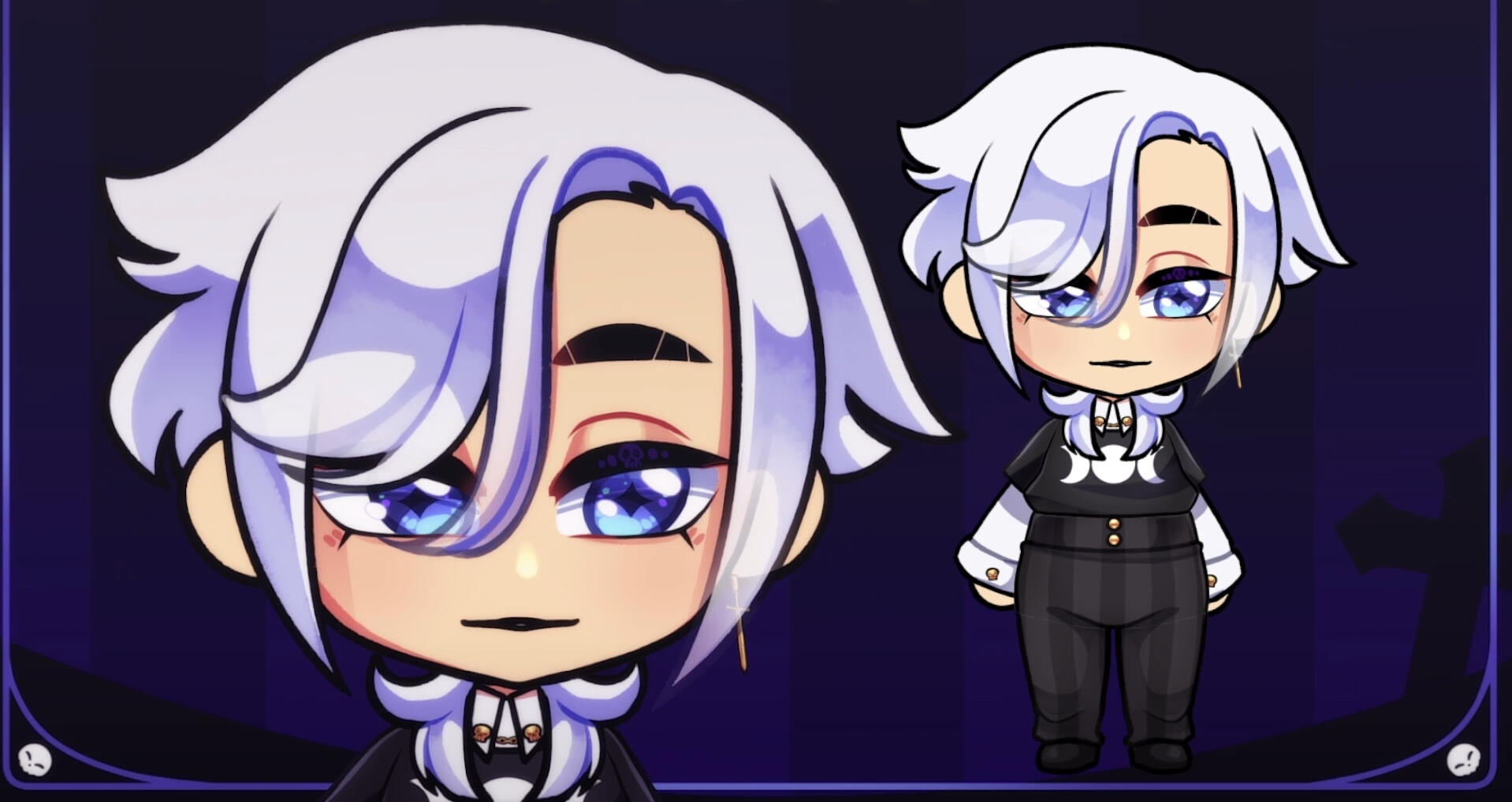 Ready-To-Rig Live2D Model Art: $300
Ready-To-Rig art for use in Live2D! NOTE: Rigging commissions are currently NOT available, you are responsible for finding a rigger!Base models come with a fullbody ready-to-rig model PSD file. Sticker expressions and pose addons are also available for an additonal price. Common sticker expressions include Heart Eyes, Starry Eyes, Yandere, additional Blush, etc. And common arm poses are waving, drawing, and gaming.
| Type | Cost |
| --- | --- |
| Base Model | $300 |
| +additional sticker expression | +$20 |
| +additional arm pose | +$40 |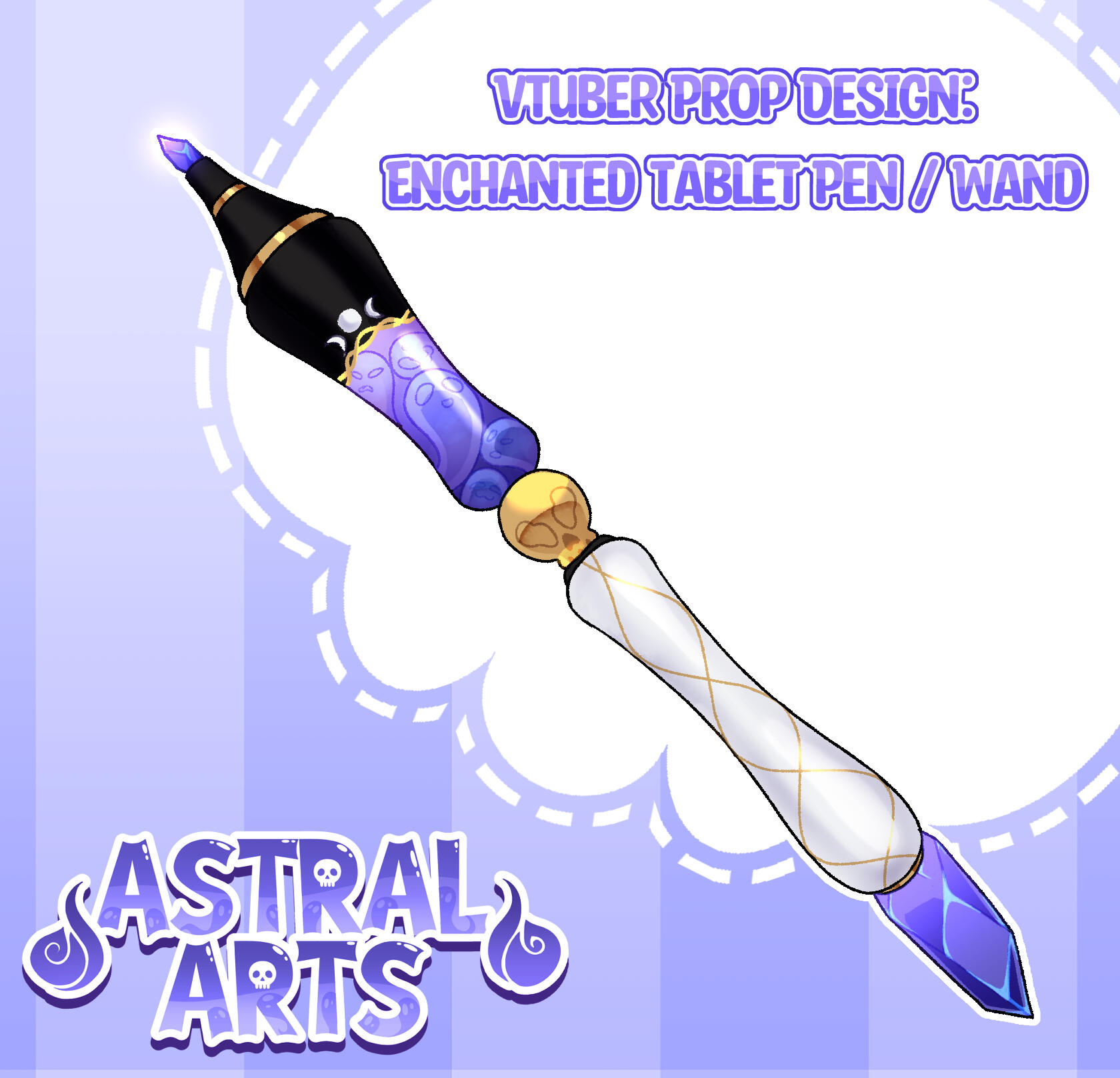 Accessory / Prop Design: $50
I design a prop (microphone, wand, or other accessory) for you to use based on your character using the motifs within your character's design, with input and feedback from you. These accessories and props come with a transparent PNG of the finished prop (especially useful for use in VTube studio for things like Microphones or headphones) as well as a preview image with a simple background.Prices can vary based on complexity. Props can be Microphones, headphones, instruments, magic wands, etc!
| Type | Cost |
| --- | --- |
| Simple Prop | $50 |
| Complex Prop | +10$ |
STREAM ASSETS
Animated Screen: $150
Animated Screens can be used for Starting Soon, BRB, or Ending Scenes on twitch and other streaming platforms! You receive one Textless .mov file of your animated scene, as well as a matching animated text file for you to put into OBS/Streamlabs/etc.Addons including space for chatboxes and other elements can be added on request, and complex Scenes/Backgrounds/Characters will be an additional fee.
| Type | Cost |
| --- | --- |
| Animated Screen | $150 |
| Complex Animation + Character | +50$ |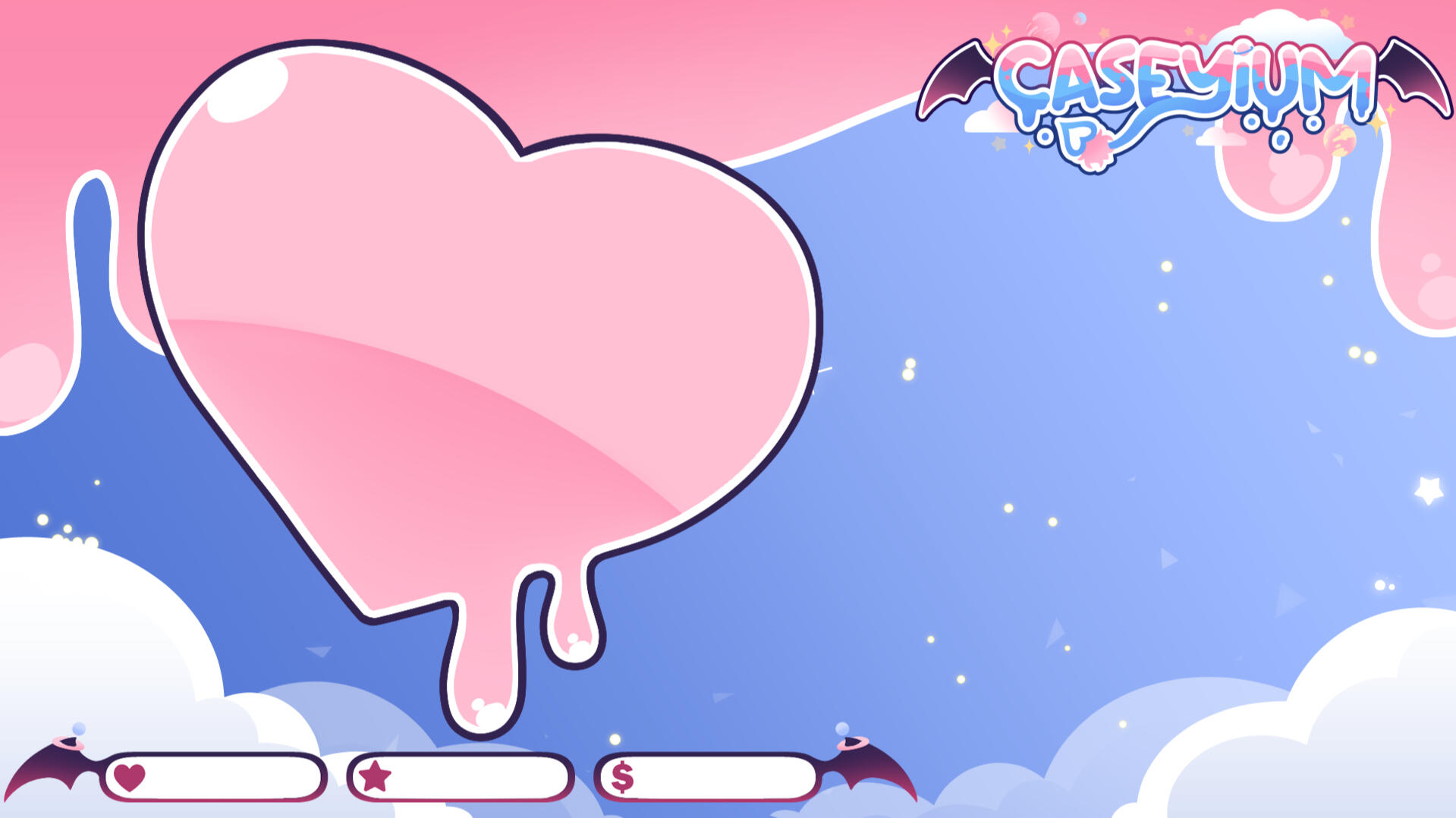 Twitch Layout: $40
Twitch layouts can be used for Gaming, Just Chatting, BRB, etc on your chosen streaming service! These are custom designed to fit your brand, and can be still or animated, for an additional fee.
These usually come with transparent PNG images of chatboxes and sub/dono/follower labels, as well as full backgrounds with game/camera borders when applicable.
| Type | Cost |
| --- | --- |
| Twitch Layout | $40 |
| +Animation | +20$ |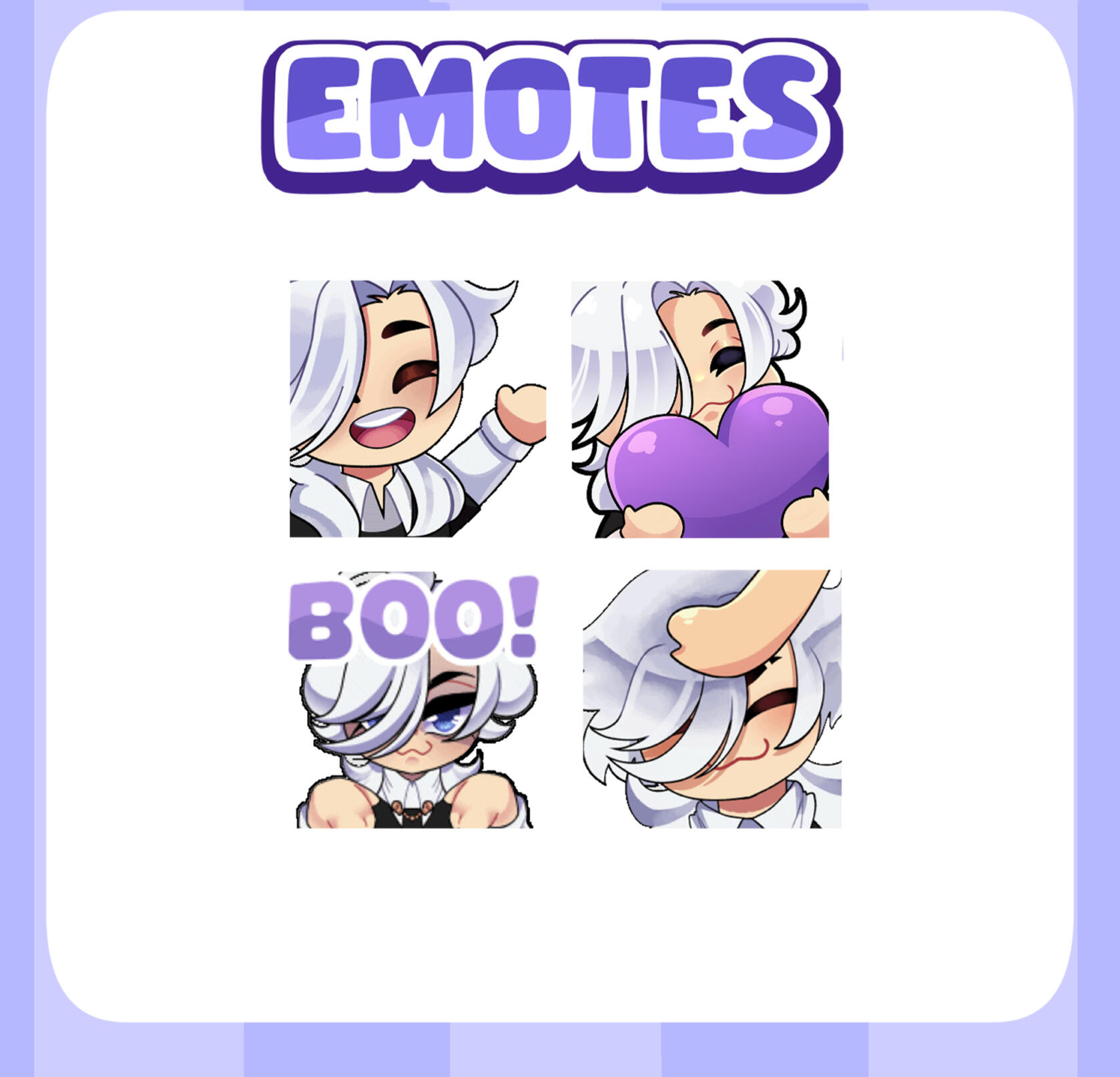 Emotes: $20+
Emotes for your streams, discord servers, etc! Emotes come in standard sizes for twitch, and are drawn on a 2000x2000 px canvas. You receive the full size image/animation as well as the sized down versions for twitch!
| Type | Cost |
| --- | --- |
| Single Emote (still) | $20 |
| Pack of 5 Emotes (still) | $80 |
| Single Animated Emote | $40 |
| Pack of 5 Animated Emotes | $170 |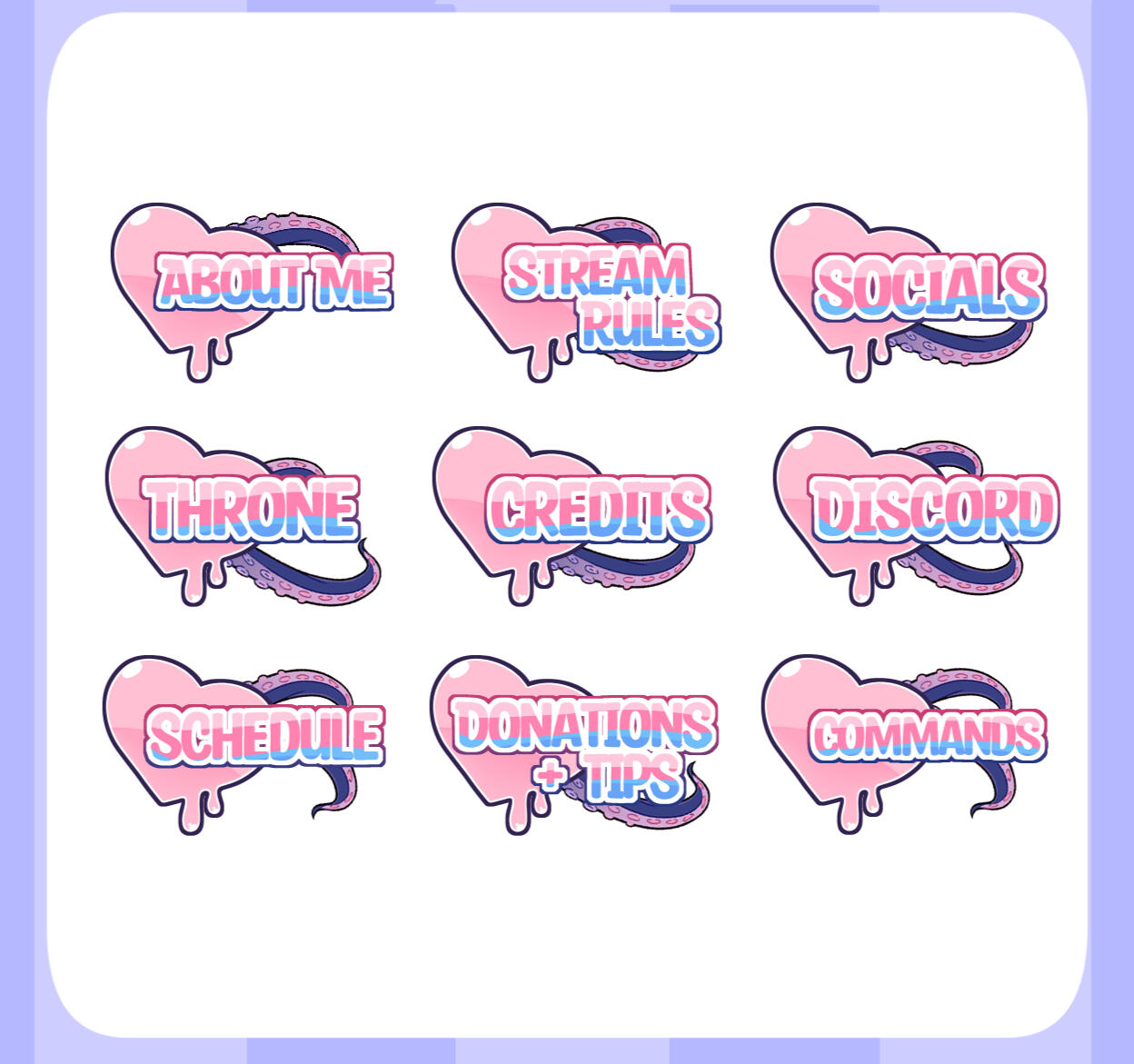 Panels: $20+
Panels for your about section on twitch! Panels are priced individually or in packs and come with a single transparent PNG image per emote.
| Type | Cost |
| --- | --- |
| Single Panel (still) | $20 |
| Pack of 5 Panels(still) | $80 |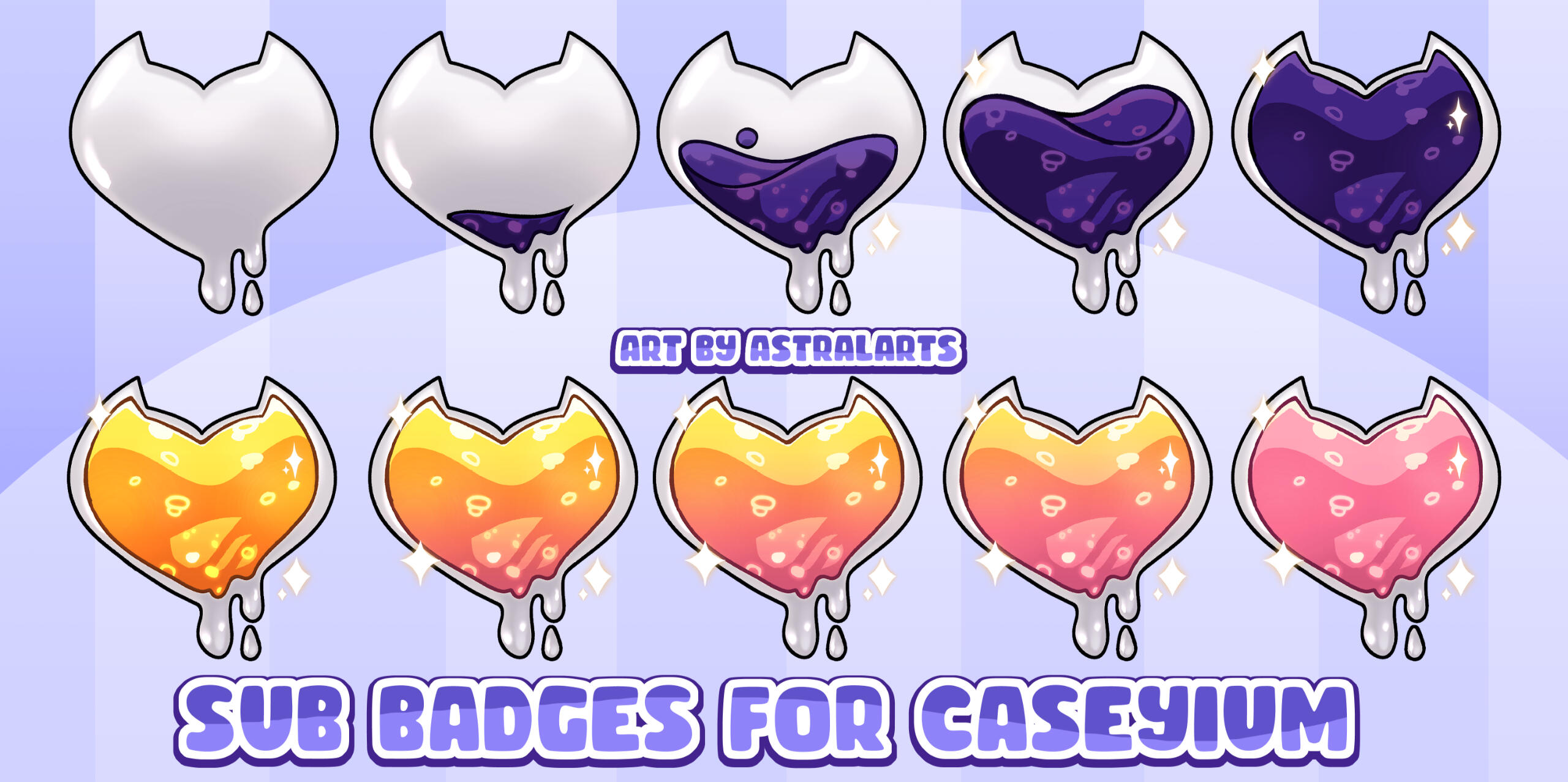 Sub Badges: $20+
Sub Badges for Twitch! These come in single or group packs.
| Type | Cost |
| --- | --- |
| Single Badge | $20 |
| Pack of 5 Badges | $80 |
| Pack of 10 Badges | $150 |